In our VUCA world, we had to rethink our management systems. Especially due to the volatility which forces us towards more agility, we need to provide a long-term orientation for our employees. The transformation to an agile organization cannot be based on changing merely the structures. Agility means a human transformation and leadership is the means to the end as it is the skill encompassing the ability of an individual or organization to "lead" or guide other individuals. What do we have to change with regards to this guidance of and collaboration with others? Will our HR methods stay the same in the agile world? 
In the last HBR, Diane Kherson (IBM's Head of HR) said: "The relationship between managers and employees change in the context of a network. An agile environment makes it practically impossible to 'monitor' performance in the traditional sense". I would even go one step further to say that this relationship will not exist anymore at all. Talking about managers and employees always means that there is somebody above and somebody else below. We have to stop thinking this way, defining the importance of the players in the system based on their reporting level. Leadership in agile organization does not mean for managers to be supervisors anymore, but rather it means for them to become coaches. Not everybody is expected to become a great coach, but coaching skill will become extremely important for a managerial career. 
Our Feedback Culture Needs to Change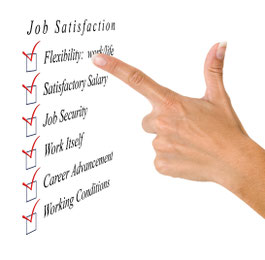 For many years, we put a lot of managers into leadership training classes. We trained them on how to treat their subordinates. In agile organizations, leadership is not a principle for "management only" anymore. Every player in the system needs to assume leadership responsibilities. We have to understand that leadership is not a one-way discipline any longer. For example, let's think about the feedback culture: In the classical organization, the supervisor gives feedback to his employees. Of course, we have modern HR systems which also allow the employees to provide feedback to their supervisors. But how open can that be, knowing that the hierarchy is always in a control function in order to assess my performance at the end of the day? Besides this side effect, it is doubtful whether feedback is a core discipline between these two players. More and more, our output depends on team performance. Therefore, we need to turn much more–and in an agile environment, this is a must–to a multi-directional feedback approach: Peer feedback is essential to course corrections and employee development in an agile environment because team members know better than anyone else what each person is contributing. 
Our Decision-Making Architecture will Change
Agility will also change the decision-making architecture and we have to prepare our people in the organization to that because they were used to something completely different for a long period of time. In the HBR article, this is expressed with the term "frontline decision rights". The fundamental shift towards the team has also affected decision-making rights: Organizations are pushing them down to the front lines, equipping and empowering employees to operate more independently. Without real empowerment, agile organizations will never survive. Empowerment also means that we have to train the skills of the empowered people. Otherwise, they will not be able to fulfill the new tasks they are supposed to in the new set-up.  
Today, we see many different manifestations of agile organizations. Some even suspend the hierarchical structures while others try to develop their organizations with flat hierarchical levels (tending towards more hybrid structures). However, the solution appears to be namely that the complexity of team dynamics is increasing and we have to deal with it. Since the supervisor's role has moved away from just managing individuals and toward the much more complicated task of promoting productive, healthy team dynamics, people often need help with that, too. HR has to rethink its methods in order to design new methods and tools in order to support its employees in the agile system efficiently. If we do not change our HR system and the role HR plays in today's organization, we will not win the game. It is definitely time to change–it is definitely time for HR agile!