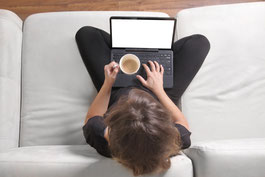 The millennials are the first generation which has grown up with mobile technologies and social media. The requirements for a cooperation have been increasingly changing since these generations have entered the day-to-day work life. Studies show that 64% of this generation wishes to have the option of working from home and 66% demand at least more flexible working times. This is increasingly putting pressure on companies to respond to these requirements in times when human resources are becoming ever-scarcer. Indeed, the vision of "the office under the palm trees" is no longer so far away and, for many professions, no longer represents a utopia. For many technical professions such as, for example, web designer, programmer and many more, location-specificity is playing an ever-smaller role as long as the data volumes are big enough and an Internet connection is available. Conversely, people are being drawn more and more to the cities and are abandoning the rural areas. Could the digitalisation not offer a completely new opportunity for regions to be developed outside of the urban living areas?
It cannot be disputed that it appears enticing to be able to enjoy the quality of life in rural areas without the unpleasantness of the daily traffic travelling to work or to also no longer feel the stress of not being able to pick up the children promptly from kindergarten or school because one is once again stuck in rush-hour traffic. However, this dream of the boundless freedom in work life will not be able to be realised in all industries. There, for example, where humans are needed for the work (service, healthcare, etc.), there are natural limits to remote work. But even in professions in which the work activities are not location-specific (accounting, etc.), in my opinion, it must be kept in mind that social interaction is not neglected. We people are no machines and we need to be able to function as a team and have an exchange of ideas upon a regular basis in order to be able to utilise our creative and innovative capital.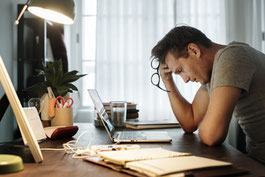 Agile working forms (daily stand-ups, etc.), which can also be implemented virtually, can support us in this regard. However, we should not forget that daily communication via chat tools or meetings in online rooms can indeed guarantee the exchange of information, but the human's needs for social interaction can never be completely satisfied. Each person, who already uses the new media in his daily working life, has probably already had the experience that the exchange of information in the digital world can be done in a far more focussed and far more efficient manner. However, in the working life, we are not interested only in facts, but rather for the functioning of teams, social understanding is immensely important. How is my colleague doing, what is bothering him today and/or what worries does he have, etc. are questions which can be much better discussed over a cup of coffee than in online chats. In this context, the question is naturally namely how much our job performance is dependent on the team's performance. The question of whether digitalization during the cooperation is more of an opportunity or a risk can thus not be clearly answered. Thus, rather it is a matter of whether we will be successful in being able to combine the efficiency potential of the digital world with the requirements for social contacts in the analogue world.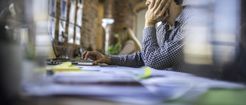 Companies which are already implementing this successfully today are deliberately increasing the number of team events. Because successes are then celebrated in a more conscious manner, moments are then experienced whereby people no longer talk about business. It requires a new culture of interaction whereby the "rules of the game" are defined in order to maintain social contact. The company culture is no special request programme, but rather must be developed. We must acclimate ourselves to this new world and learn the new forms of co-existence. The freedoms of digitalisation can otherwise very quickly reveal risks.
Even if the entire world is my office, it is important to find locations where we can interact as human beings. Digitalisation will thus bring us many new opportunities, will release us from tiresome administrative work activities, make our learning easier, and much more. But it may not take away the interaction with people. Otherwise, technology is no longer a means to an end for us, but rather we become the end for the technology and I do not wish to envision such a world.
---
If you liked this article, then please comment on our Facebook page and I would be very pleased to receive a "Like".