It began with annual employee evaluations in which feedback was exchanged between the employees and their supervisors because we believed that we could thus stimulate a positive learning process. Already back then, this was significantly doubtful – firstly, because candid feedback between hierarchical levels requires a corresponding open culture and, secondly, because the reflection occurred at a point in time that was far removed from the actual actions of the respective individual. But we were trained in countless management seminars that feedback was part of a modern management profile – thus we practiced thus over the years in such a manner that the strong belief still exists that giving feedback fairly will help the employees. On the other hand, the self-awareness of the employees continued to develop. The power relationships in the hierarchy have even sometimes been turned upside-down and the Managers must address the employees' requirements because one does not want to lose good talent. Thus, they play along with this game because they indeed want to also continue to remain a Manager.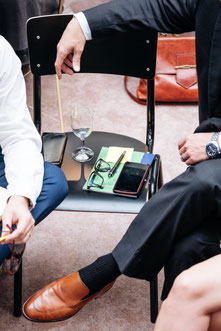 Today, feedback is provided from all sides regarding every situation in an "inflationary" manner although mature Managers develop very good instincts over time regarding what works and what doesn't work so well, regarding their personal strengths and weaknesses. However, in the feedback, they will then be made responsible for a situation which they themselves cannot influence and/or whose working environment they also cannot change. In the mandatory constraints of company hierarchies, the middle management very often experiences a sense of helplessness coupled with a growing frustration upon their employees' part. What remains are frustrated Managers who are deeply affected by all the feedback and critical responses from their employees. Brigitte Winkler concludes, in her analysis of this phenomenon in the Organisational Development Journal that, "for the preservation of an action-oriented self-concept which constitutes a big challenge: To subject oneself to this criticism, to analyse it and to constructively process it can result in positive changes for the overall system".
However, during my reflections on this theme, I would not like to place the focus on only negative aspects. Feedback can naturally also have positive effects. It always depends on what the organisation is doing with it. Thus, my criticism focuses much more on the fact that oftentimes nothing positive is attained through the feedback. Let's only take, for example, the countless employee surveys. Critical comments in these surveys are attributed to the Managers. It is demanded that they find efficient measures in order to improve the results without taking into consideration that the Manager is solely responsible for the bad results in only very rare cases. A general dissatisfaction regarding strategic decisions or that an employee must do a job which he no longer likes (e.g. because the administration is feeling increasing pressure as the result of more stringent regulations)–even the best Manager cannot compensate for this. In addition, any savings, restructurings and many other decisions that are made by the company's executive management will also not be able to be prevented by the middle management – but it must nonetheless comprehensively implement these measures.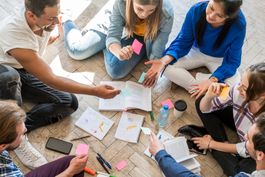 What is thus the alternative? Feedback is undoubtedly an important learning source if a timeframe is associated with the learning, then this should never be wasted time. But these one-size-fits-all surveys are no longer state-of-the-art because they deliver too few concrete indications and only leave the management level uncertain and frustrated. However, agile cooperation models are more modern and thus far more efficient methods (for employees and Managers). "Pulse" surveys or retrospectives initiate learning processes upon a regular basis within the parameters of protected team boundaries. In this regard, hosted by a moderator, it oftentimes succeeds much better in obtaining feedback which is not too personalised, but rather refers to the role. Timely reflection instead of generalised results feedback, this stimulates the organisational learning process much better. We must only learn to deploy these methods correctly!
---
If you liked this article, then please comment on our Facebook page and I would be very pleased to receive a "Like".