Daniel Goleman has provided us with inspiring ideas in his book called "Concentrate" which are worth repeatedly pondering anew. A cell phone is ringing, a chat message appears on our computer screen and an e-mail has just landed in our Inbox which would like to be read. It has long since been proven that we humans are not particularly good at multi-tasking and that, when we try to multi-task, the quality of our work often suffers greatly. And then, each day in our professional world, we experience the requirement of having to work on multiple teams which is also referred to as "multi-teaming". In the current edition (04/19) of the Organisational Development Journal, Stefan Berger addresses this role-based stress on teams and searches for recommendations for actions which are worth analysing more closely.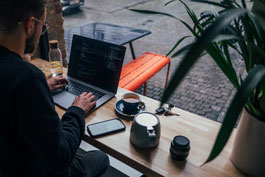 Berger refers to the current reality that more than 80% of knowledge workers presently work on more than one team. However, this is not automatically associated with multi-tasking and multi-tasking is also not precisely multi-teaming although both can cause burnout (see Mark Mortensen/Anita Williams Woolley/Michael O'Leary in "Conditions Enabling Effective Multiple Team Membership"). In the case of multi-tasking, we endeavour to simultaneously handle tasks even if we, in reality, can only sequentially spring from one task to another task. In the case of multi-teaming, we indeed likewise work simultaneously on different teams, but it contains a social and an interactive component. Thus, we must somewhat more precisely analyse on what teams we are members simultaneously. It is in principle no problem that we are simultaneously both Managers and colleagues, or once again an expert or a simple project team. The various requirements and expectations for these roles become problematic above all then if these various roles are not differentiated from our environment.
As an Internal Organisational Consultant, I repeatedly experience this role conflict whenever I am a Consultant during a change process or a Manager who must also implement in his sphere of responsibility the new direction which the Consultant has recommended. In principle, this should be no problem, but it then becomes irritating if the various roles of an individual person begin to conflict. This once again produces stress for the role holder, but also (understandable) irritations in his environment.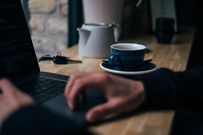 In the Role Accumulation Theory, however, quite positive effects have also been seen in which various work roles can also be integrated and beneficially linked. Ideally, we can thus attain learning effects across the teams which ultimately lead to a broader thought pattern and behavioural model (see "Toward a Theory of Role Accumulation" by Sam D. Sieber). Thus, it is time for us to strengthen our multi-teaming competence and to learn to positively handle the existing role changes. This includes task and time management, planning competence discipline, but also the ability to be able to identify with and differentiate persons in various roles. During our learning processes, we must place our focus on the colleague's role.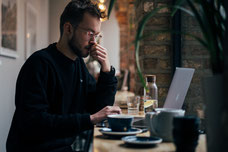 During the team development process, we should dedicate more attention to the kick-off in order to clearly internalise the roles on the team. In practice, I repeatedly experience that project teams during this start phase devote far too little time and energy to it. In this context, Berger makes reference to studies that have shown that successful kick-offs can result in a 30% increase in job performance. During the continued process, it is necessary to devote a lot of attention in communication to promoting the team cooperation and the team empowerment. We must formalise the digital communication because, without the "rules of the game", we will far too often consider the opportunities in the new digital world to be only a burden.
The current work world places high requirements on its cooperation partners (employees and Managers). Owing to the increasing complexity in our business processes, this trend will also persist and we must learn to deal with it. The research-based recommendations for action proposed by Stefan Bauer are an inspiring idea, but we must first implement it in practice successfully. It is an important learning process, but, without it, we will not fulfil the expectations and burnout will be much harder to prevent.
---
If you liked this article, then please comment on our Facebook page and I would be very pleased to receive a "Like".