In agile organizations, we repeatedly hear that they trust employees so much that goals and monitoring systems have been completely eliminated. They no longer need audits and the "four-eye principle" has been eliminated – but we trust our employees. Do you want to work in such an organization? Do you want to do business with such a company? Quite probably not and I occasionally ask myself whether companies have not incorrectly understood what agility is. Agility in a mind-set, we are speaking of an agile values system. In none of these agile values have I previously identified this contradiction. But why then this contradiction repeatedly in agile transformation processes?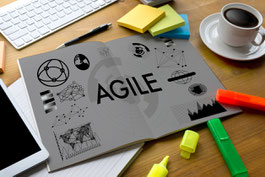 Fritz Simon once opined that "I think that the classical hierarchy doesn't work, but without a hierarchy, it also doesn't work". I completely and totally agree with this statement. It is not a matter of playing out the hierarchy and agile organizational forms against each other; on the contrary, it is a matter of rethinking things and sensibly combining both elements with each other. Simon then opined: "All these agile methods need a hierarchical framework so that they are even realized at all. It is no spontaneous self-organization. That some groups such find each other and jointly make intelligent decisions creatively. If there is not a hierarchical framework there which only then makes this type of communication necessary and possible, it will not occur." Hierarchy is accordingly (also) there in order to create this framework by only then making agile work possible at all. But hierarchy is certainly much more than just this.
We have long regarded hierarchy as being a means of control – we received the motivation from our work on projects. However, this tool reached its limits and hierarchy also ultimately became a hindrance during the development and efficiency processes. Managers perhaps discovered way too many benefits in the hierarchy for them – a place in which they could exercise their feelings of power in an unfettered manner. However, with the emergence of a quite new generation, increasingly this function at companies has been scrutinized. It was and is a generation which – in many cases – is also willing to assume the responsibility which has classically been assigned to the hierarchy. Quickly one abandoned this viewpoint because management without a hierarchy was no longer a utopia. Bestsellers address this theme and more and more companies are having a try at realizing this. A route about which I can only provide a warning!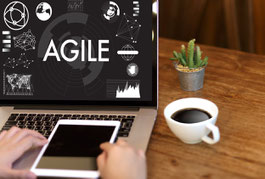 Naturally, it is naive to believe that the hierarchy overall is an obsolete model. One can assume that as long as there are organizations, there will also be hierarchies. As the result of the assumption of responsibilities upon the employee level and the decrease in hierarchy during the controlling process, we have very quickly observed that elements are missing in the organizational co-existence. One employee expressed it as follows: "Previously, we complained that we were kept on a leash. Now, this leash no longer exists and we don't know ourselves anymore". A new co-existence must gradually be learned. Competences must be created in order to be able to assume responsibilities. However, the willingness must also be developed to surrender responsibility and to refine the Manager's role. In this regard, agile teams are highly efficient in the implementation and addressing the ability to respond to changes in customer behavior. However, in so doing, they oftentimes lose their long-term perspective. In this regard, management is the complementary element: It has a forward-thinking view in order to be able to continue to attain the company's long-term goals and, in so doing, to support the Management of People so that it does not deviate from this path.
Has the end of hierarchies in organizations arrived? I believe that the answer is "no", but hierarchy will also have to be understood differently. We can archive the old power-oriented hierarchy; it will no longer ensure long-term organizational survival. Environments are changing, people are changing and thus the management profile is also changing. Management has perhaps become more complex, but also much more exciting and much more diverse – one has to only embrace it!
---
If you liked this article, then please comment on our Facebook page and I would be very pleased to receive a "Like".