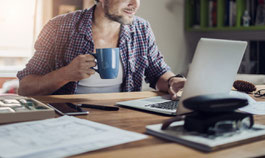 Everybody is talking about Covid-19 (Coronavirus) and what we are always reading today in the newspapers and hearing on the radio and TV. These days, it's only more about the one theme. Initially, I didn't even want to publish something else about it. What should I then still write which has not already been written countless times? And now I'm nonetheless doing just that! There is much too much dynamism these days that I, as an organizational developer, could just leave this without commenting on it. We find ourselves in enormous change which we had never even envisioned. After one week in the home office, we have all observed that a lot – which we had up to now not believed – simply functions and almost already seems to us to be quite normal. And even if it is not yet quite normal for the one person or the other person, then at least we realize that it is possible to organize our work (and our life) quite differently. How will the work world have changed after Corona? Will we ever return to these companies which we still have in our memory?
No, these firms in our memory no longer exist. Corona is now changing our working life sustainably; much is becoming new, much will no longer exist. And I am not forgetting all those people who are currently doing unbelievable work in healthcare, in supply companies, among many others, in order to preserve our system of government – I feel genuine respect for and thanks to them. And I also do not want to overlook all the companies who will not survive this transformation. Those are the unpleasant sides of such a radical transformation; sides which we all would not like to experience. For all the other companies, however, it now means finding themselves again in the new reality. Indeed, we have discussed "New Work" in conferences and diverse communities and how it will one day be when we have implemented the new manner of combining life and work into the reality. "New Work" is the embodiment of this transformation. We regarded the digitalization, connectivity and globalization as well as the demographic transformation, among other things, as the causes for the transformation of the working world. More and more, the question has been posed to us organizational developers regarding how we can truly transform the megatrend of New Work into the reality. And then along came Corona and suddenly this world is there ...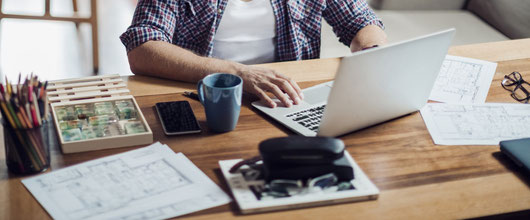 New technologies, the digitalization, the automation and the all-encompassing networking have automatically resulted in our "old" working world changing. However, what we are currently experiencing is a revolutionary change. We have not created the new working world, but rather a "small" virus has forced us to truly also use all the options which have always already been there. Meetings with a varying number of participants are now being conducted online. Nobody needs more business trips in order to ensure this exchange of information. Oftentimes, the online information exchange is not so much more inefficient at all than was previously the case. We are now identifying many things which we no longer need at all. Is now everything much better?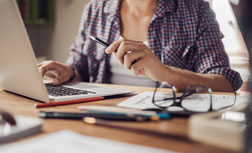 No and the world after Corona will not be like we are currently experiencing it these days – but it will also no longer be as it previously was. It can indeed be the case that online meetings will run more efficiently, but we should not forget: We communicate online primarily only on our cognitive level. These days, the cooperation via the emotional level is not being properly addressed. Recently, the European Organizational Design Forum stated in a publication on the theme of "Virtual Practices - Best Practices" that the manner in which we communicate in online meetings must change. We must learn to lead others. INSEAD Professor José Santos referenced in this regard that coordination among the various teams must be increasingly centralized. Whenever teams work together in a room, then the job description is not of great importance; they must quickly discuss the unclear points in a direct manner. But these days, in which we are all working online, we must much more strongly and clearly define the allocation of tasks. By first defining frameworks and clearly articulating expectations, the employees can only then be enabled to embrace self-management and self-responsibility. Thus, we must more strongly formalize the rules for virtual teams.
Trust will become the central factor in our virtual cooperation. If this had not previously been regarded as being so important, now indeed it is our basis of cooperation which is essential for its functioning. However, this means also more responsibility for each individual person and clear consequences if trust is misused. Thus, New Work means also new rules for everybody in the cooperation – the conduct of the managers must change, but also the conduct of the employees. New Work has become the New World! Whether this will now be better or worse than what we had previously known: We will have to decide. We now have the chance to design a working world which will more ideally fulfil our neurological needs – today, we know much more about the human being than ever before. Let's utilize our opportunity!
---
If you liked this article, then please comment on our Facebook page and I would be very pleased to receive a "Like".