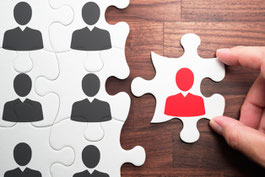 We just had a recruiting interview with a new colleague. Perhaps, we have already also done this via video conference, but these days we are indeed doing everything online and thus also recruiting interviews. But now our new colleague is coming (virtually) onto the team and many are now asking each other: How can we integrate him well onto the team in times like these? Is that even possible? How must our onboarding process now be structured? Many global and/or trans-national companies have already successfully implemented similar experiences in practice. And nonetheless this time has placed quite new logistical and interpersonal challenges in front of us.
Apart from diverse logistical challenges (how will I get my computer, etc.) which I would not like to discuss here, the feeling of belonging is neurologically one of the most important elements in the group dynamic. Global, virtual teams underestimate this aspect all too often whereby the formation into a company can never be created correctly. The sense of belonging to a team, to a group, to a company, the sharing of common values, is however a cornerstone of a collective cooperation. This then also creates a sense of security whereby I can thus act self-responsibly. We then often speak of trust – particularly whenever we launch agile value systems at companies. Agile value systems also help to successfully develop virtual teams. However, trust is a process which must be developed from multiple sides. Trust isn't just created on its own, one must indeed create trust by all participating parties actively working on it. I can neither prescribe nor demand trust. In this regard, we most optimally succeed if we feel that we are part of a group and voluntarily embrace its value system (which ideally also very closely corresponds to our own value system).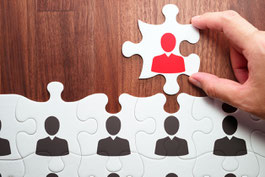 People want to feel autonomy in their dealings. However, autonomy needs a clear framework because we otherwise will feel a lack of confidence during our dealings. In this context, rules become very important and to adapt them regularly upon the basis of frequent feedback is extremely important. If we need clear directives in short intervals at the beginning of our working life, or whenever we also take on a new task, this framework must be gradually expanded based upon our personal level of maturity. However, this maturity process has nothing to do with our personality. In situational leadership, reference is always made to the fact that it is the maturity of a person in a special situation which must be assessed. Only how can we experience online the development of an employee's maturity level? To chat quickly over coffee is difficult to do online. Thus, the informal exchange must be formally organized. Online chats must also sometimes be reserved regarding personal developments (so that not always only objective information is discussed). Coaching sessions can be conducted online if they have also been defined as such.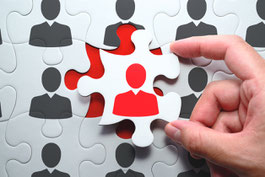 Thus, the onboarding process must be transformed in the New Work World. It is possible to successfully integrate new employees into a team even during these times – times which have changed massively as the result of Covid-19. However, the art and manner of communication must change and it must make us aware that the processes from the past will no longer work today. Leadership in the age of New Work means not only to look at the work performance (output), but rather to learn to even better understand the person behind the performance and to experience it with him (virtually). 
Thus, we need genuine communicators as Managers with profoundly emphatic abilities who understand how to "listen" between the lines. But did we pay attention to this in the past when recruiting our Managers? We thus need courage to embrace new paths – even if this means now having to make courageous personnel decisions. The new world will tolerate no compromises in the working world. It is time for Managers who understand us as people because only they will then also be able to successfully design an onboarding process virtually.
---
If you liked this article, then please comment on our Facebook page and I would be very pleased to receive a "Like".