In the Millennial Survey which is published annually by Deloitte, 18,400 persons from 43 countries were surveyed regarding their current mood. This year, there were – owing to COVID-19 – also some additional questions which queried the mood of the Millennials and Generation Z. The youths from these generations are much more aware of the crises of our times owing to the social media. This leaves an impression and becomes an essential element of the value system. Thus, it is also a finding which is not so unexpected: The young generation is worried about its future. However, that is not just attributable to the current Corona crisis, but this generation also considers this crisis to instead to be an opportunity for a new start.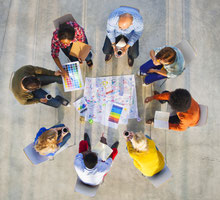 Conversely, climate change is creating big worries for 44 % of those persons surveyed. The movement to fight climate change that was triggered in large part to the efforts of young Swedish activist Greta Thunberg has made the young generation's concerns transparent. From a high-profile speech before the United Nations to personal appearances in South America or at the Global Economic Forum in Davos, Greta Thunberg has drawn much attention to the theme of fighting climate change. But to bring the powerful leaders of this world to actually do something about this problem requires great effort and ultimately the most powerful players in this regard still come from the Babyboomer Generation for whom the economic boom of the 1970s, 1980s and 1990s left an indelible impression on them and their outlook on life. 
But then came Corona and, with it, the risk that the economic and social development could completely collapse and we have experienced measures which we all could never have previously imagined in this dimension. The world has changed and, whereas previously even long discussions could not produce sustainable results, the situation has suddenly changed overnight. The Millennial Pulse Survey has shown that the young generation has emerged from the lockdown brimming with optimism: The environment was able to somewhat recover and many now hope for a boom period. In the future, companies will be assessed more than ever regarding what positive contribution they make – to the well-being of their employees as well as to social and employment market policy challenges.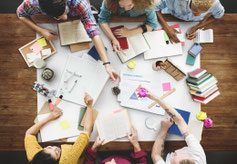 But the young generation would now have attained everything which it wanted, right? Today, our work world is still often characterised by individual features which are often perceived by the youths as being egotistic. Tribes, communities and collective management systems will become more and more important in the upcoming years and thus the focus will be on a WE-culture. The work world is, last but not least, characterised by a life in a network of networks owing to the numerous social media platforms. Everybody is linked with everybody else, always and everywhere. This circumstance challenges us technologically, but it challenges us above all socially – in our attitude and our mind-set. This provides us with opportunities, but also creates stress. Above all the young generation will acutely feel the changes in the work world. However, the Millennial Survey comes to the conclusion that barely half of the Millennials nationally are already now suffering from constant stress. The last months have definitively once again given the digitalisation an additional boost.
41 % of those persons surveyed want to remain with their current employer for the next five years. The yearning for continuity is becoming ever-greater. If the framework conditions are suitable at a company, then Generation Z will not be characterised by many job-hoppers (comparable to its preceding generations). Flexible working times, home office, Facebook in the workplace, etc. will be regarded as being a given; they will no longer have to fight for these privileges.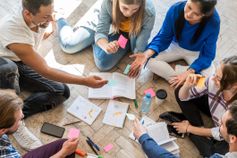 What makes today's young generation tick is different than in the past (just as what made us Babyboomers tick was different than was the case with our parents). The Millennials and Generation Z ostensibly appear to have emerged from the current situation in a somewhat stabler state because they have learned in recent years how to deal with a wide array of crises. We should focus more on this potential because it can help companies overall to become more resilient. We must only allow it to happen. In this context, the older persons can learn a new perspective from the young persons and, at the same time, utilise their own experience to better prepare the young people for future challenges. The alternative to the collaboration between generations is the generational conflict and no one can afford this – particularly in (crisis) times like we are currently experiencing with COVID.
---
If you liked this article, then please comment on our Facebook page and I would be very pleased to receive a "Like".