For a long time, agility has no longer been merely a slogan. Many companies have understood it to be implementing agile value systems, agilely designing structures and, in so doing, optimising processes. In many transformation processes, the focus is on the value-creation chain – and that is also all well and good because agility means a new understanding of customer-orientation. We learn to respond more capably to the market's dynamics and to give employees greater leeway through empowerment so that they can, directly and quickly, generate added value for the customer's business success. That is not always easy but, if this transformation is successful, the successes are impressive. For a long time, agility has no longer been mere hype: Agility is a potential answer to the changes in our dynamic environments.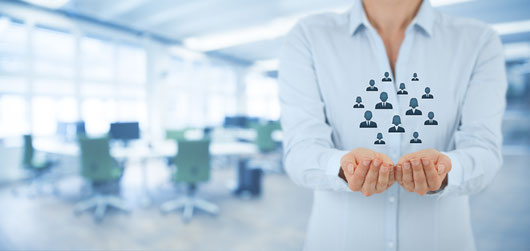 Moreover, I then look at the support and management functions at a company and do not see this dynamic of agile change at all. It is then very often argued there regarding precisely why they cannot participate in this change process to this extent which has oftentimes caused me to be quite astonished – particularly whenever this comes from HR functions. In this case, precisely HR should be "leading the way" – one would assume, but they very often have problems in implementing change practically. The biggest problems in many HR organisations are essentially created from placing too strong a focus on themselves. Themes dominate which primarily benefit HR itself or which are regarded by HR as being strategic. Thus, the "HR Business Partner" in no way resulted from business' desire for an HR Partner, but rather exclusively from HR's own desire for more importance at the company.
If agility is supposed to work well at the company sustainably, then there is no alternative than for HR itself to also embrace new paths. In this context, central powerful HR organisations are certainly the wrong path. We need networked structures in people management – the HR and OE functions are supposed to follow a hybrid target vision. Hybrid means a mix of services rendered centrally (HR administration, payroll services, etc.) and decentralised functions. Management of people can occur only in a decentralised fashion in agilely-designed organisations – central organisations are too far away from the business. It no longer works for HRM to render services for the business; a modern form of people management is a component of the business. In addition, in dynamic times, the employability of employees is a central dimension of entrepreneurial responsibility. In this regard, central HR organisations respond too slowly.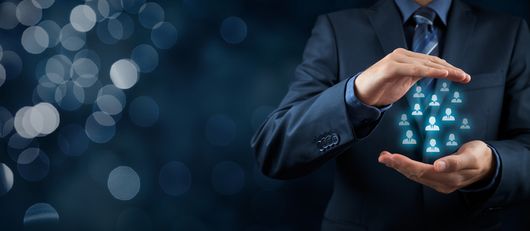 People management must be implemented by the People Managers. They live the new agile values through a new leadership concept. Particularly young talents expect another leadership concept from their Managers. In this context, leadership loses the claim to exclusivity in management with regards to the allocation of responsibilities. It is no longer only the "boss" who lives the leadership role. Disciplinary and technical management are allocated to various roles. However, in so doing, the technical management must contribute a significant scope to the social competence. The People Managers in the Business Units are increasingly assuming functions from previous HR organisations. We are thus redefining all leadership roles within agile organisations. HR itself must also fulfil this aspect.
With the integration of the People Manager into the Business Units, people management is moving towards the customer's side. In addition, Agile Coaches offer individualised supporting of individual persons or the moderation of teams. Agile HR in its functions is dynamically adapting to the organisation's requirements. Through the hybrid structure, agility is not only propagated, but rather lived in a networked type of form itself. Already some years ago, for example, I assigned the recruiting of juniors in a structured process to the juniors themselves. The success was impressive. Not only the motivation increased amongst the juniors, but the employee turnover decreased to almost zero. Empowerment that is lived has its effect if one is willing to be open to offering leeway to one's employees.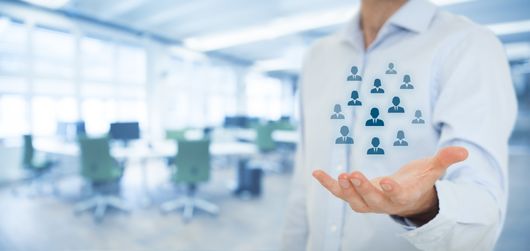 Why is all of this only rarely implemented successfully? HR functions have always been powerful functions at companies, oftentimes themselves led transformation processes and, in this context, it is extremely difficult to transform one's power into other functions. However, there are no alternatives. We need a new concept of people management, a concept which appropriately takes into consideration the agile values system. In order to do this, we need the courage to embrace new paths. But if we can summon up this courage in business, then it is also high time to practice it in the HR functions. It is high time for agile HR!
---
If you liked this article, then please comment on our Facebook page and I would be very pleased to receive a "Like".